House GOP passes bill defunding gender-affirming care for trans military personnel
Author: Daniel Villarreal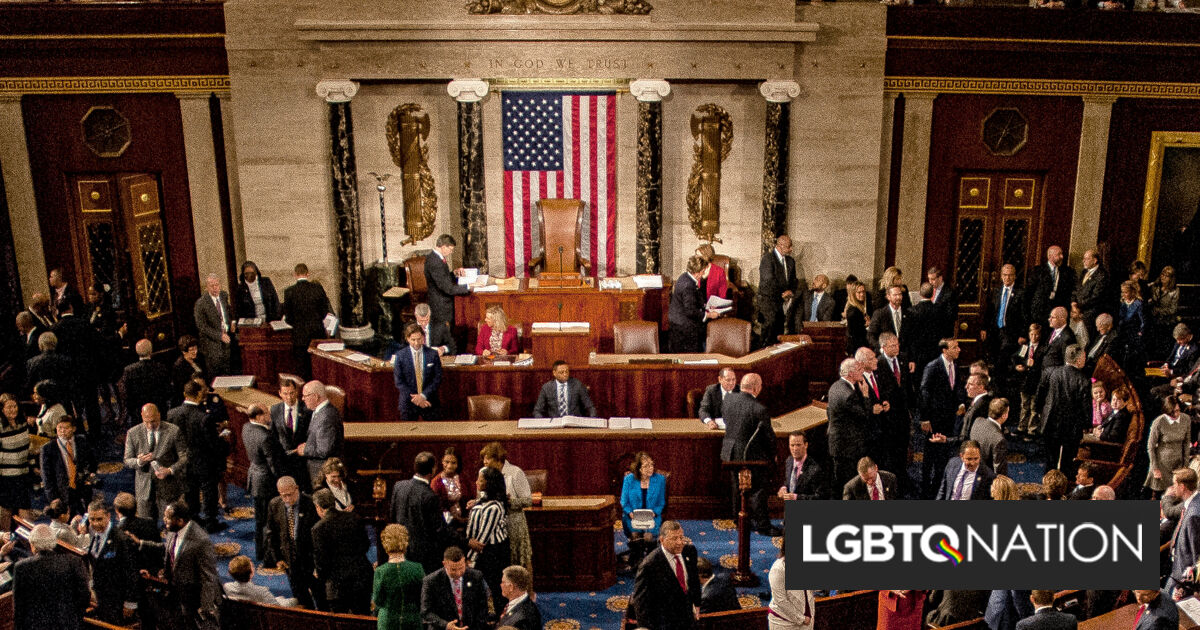 House Republicans have voted 219-210 to pass an annual military spending budget loaded with numerous culture war amendments, including one that would defund gender-affirming care for transgender military members and their families.
Democrats have criticized Republicans for using the $886 billion National Defense Authorization Act (NDAA) to excite their right-wing base of voters before an election year. However, the Republicans' amendments aren't likely to survive the Democratic Senate and may leave the military less prepared to respond to threats, Democrats say.
Among the Republican amendments is one that would deny trans-related healthcare coverage for any hormone-replacement therapies and gender-affirming surgeries. The amendment blocks TRICARE – the health care program for active duty military personnel, their families, and the National Guard – from paying for such care, even though it is the standard of care for transgender people and all major medical organizations, including the American Medical Association, the American Psychological Association, and the Endocrine Society, have supported such treatments.
Another amendment would block the Department of Defense's (DOD) educational arm from purchasing any book that has "pornographic materials" or "espouses radical gender ideology," and yet another amendment would deny time off and funding to service members seeking abortions in other states.
Other amendments would eliminate all DOD offices and positions related to diversity, equity, and inclusion; prevent military academies from using "affirmative action policies" to promote racial diversity; prevent DOD schools from teaching that the U.S. and its founding documents are racist; and prevent the military from following President Joe Biden's executive orders to help fight climate change.
Defending the amendments, Rep. Chip Roy (R-TX) said, "The American people I've talked to back home don't want a weak military; they don't want a woke military; they don't want rainbow propaganda on bases; they don't want to pay for troops' sex changes."
Rep. Scott Perry (R-PA) agreed, stating, "We are not going to relent, we are not going to back down, we're not going to give up on the cause that is righteous… What we're not willing to do is just look for bipartisanship or look to compromise our principles to get their vote," The New York Times reported.
However, Rep. Adam Smith (D-WA) criticized the amendments, saying, "Whether you're talking about women, whether you're talking about trans people, whether you're talking about people of color — this bill says that we're going to make it more difficult for you to get a fair shake in the military. We are opposed to this bill because it is our firm belief that it will undermine our ability to meet the national security objectives of this country."
The amendments aren't likely to survive the Democratic-led Senate, which must approve of the NDAA's amendments before they can become law. Nonetheless, the bill provides a view into the cultural issues that Republicans will highlight while courting Republican voters leading into the 2024 presidential elections.
Bipartisan majorities in the House defeated amendments that would've denied funding to Ukraine to help fight off Russia's invasion, now into its 505th day. Russian President Vladimir Putin has said that the U.S. is supporting Ukraine in order to force "gender perversion" onto Russia.
Actual Story on LGBTQ Nation
Author: Daniel Villarreal