Cops arrest suspected murderer of Black trans woman who appeared in Sundance documentary
Author: Daniel Villarreal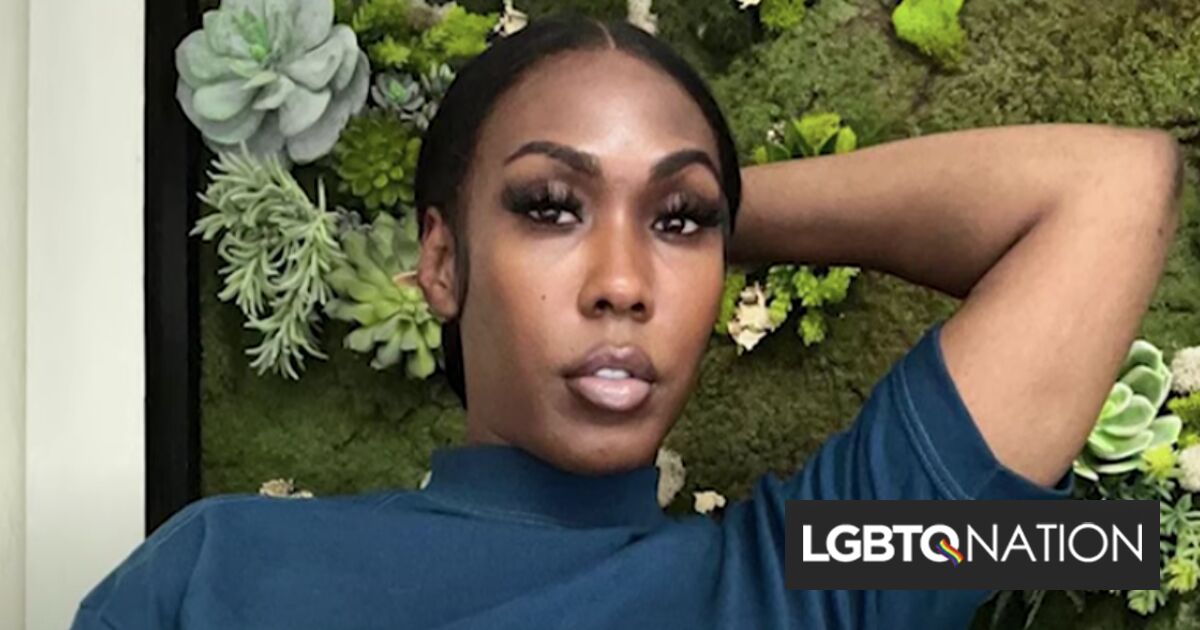 Rasheeda Williams, a 35-year-old Black trans woman who appeared in a recent documentary on trans sex workers, was murdered last week in Atlanta, Georgia. Police have arrested an unnamed 17-year-old male suspect.
On April 18 at 10:42 p.m., police officers found Williams at a west-central shopping center. She had an apparent gunshot wound and was not alert, conscious, or breathing. Homicide investigators pronounced her dead at the scene, the Atlanta Police Department (APD) said in a statement.
"Homicide investigators responded and are… working to determine the circumstances surrounding" her murder, the APD said. No motive was given for her slaying nor did the police release details about the 17-year-old suspect and his possible connection to the murder.
Their statement noted its active investigation into Williams' shooting death as well as those of two other local trans women. One woman was killed in a "dispute" on April 11, barely a week before Williams' murder. The other was slain, possibly by a male suspect, on January 9.
The APD said that the murders are unrelated and don't appear to be "random acts of violence." APD investigators hadn't found any indication that the women were targeted for being trans.
Williams and three other trans sex workers appeared in the award-winning 2023 Sundance Film Festival documentary Kokomo City. In it, Williams (aka. "Koko Da Doll") and three other Black trans women from Atlanta and New York City spoke frankly about their lives. The three other women in the film are Daniella Carter, Dominque Silver, and Liyah Mitchell.
In an Instagram statement, the film's director, D. Smith, called Williams "beautiful and full of life." Smith, a musician, is also a Black trans woman.
"I created Kokomo City because I wanted to show the fun, humanized, natural side of Black trans women," Smith wrote. "I wanted to create images that didn't show the trauma or the statistics of murder of Transgender lives. I wanted to create something fresh and inspiring. I did that. We did that! But here we are again."
"It's extremely difficult to process Koko's passing," Smith continued, "but as a team we are more encouraged now than ever to inspire the world with her story…. She will inspire generations to come and will never be forgotten."
Smith's film debuted at Sundance, winning the Audience Award in the festival's NEXT section — the section showcases "bold, pure," and "innovative, forward-thinking" storytelling, the festival's website said. Kokomo City also won the Berlin Film Festival's Audience Award for panorama documentaries.
The APD urged people with any information about the women's deaths to contact Crime Stoppers at StopCrimeAtl.org or via phone at 404-577-TIPS (8477). Callers don't need to provide their names or personally identifying information in order to qualify for the $2,000 award for any suspect's arrest and indictment.
According to Everytown for Gun Safety's 2017-2022 Transgender Homicide Tracker, 73 percent of all confirmed homicides against Black trans women involved a gun. Two-thirds of trans and gender non-conforming gun victims were killed by an acquaintance, friend, family member, or intimate partner.
Actual Story on LGBTQ Nation
Author: Daniel Villarreal