Christian organization attacks fast food for being too pro-LGBTQ
Author: Juwan J. Holmes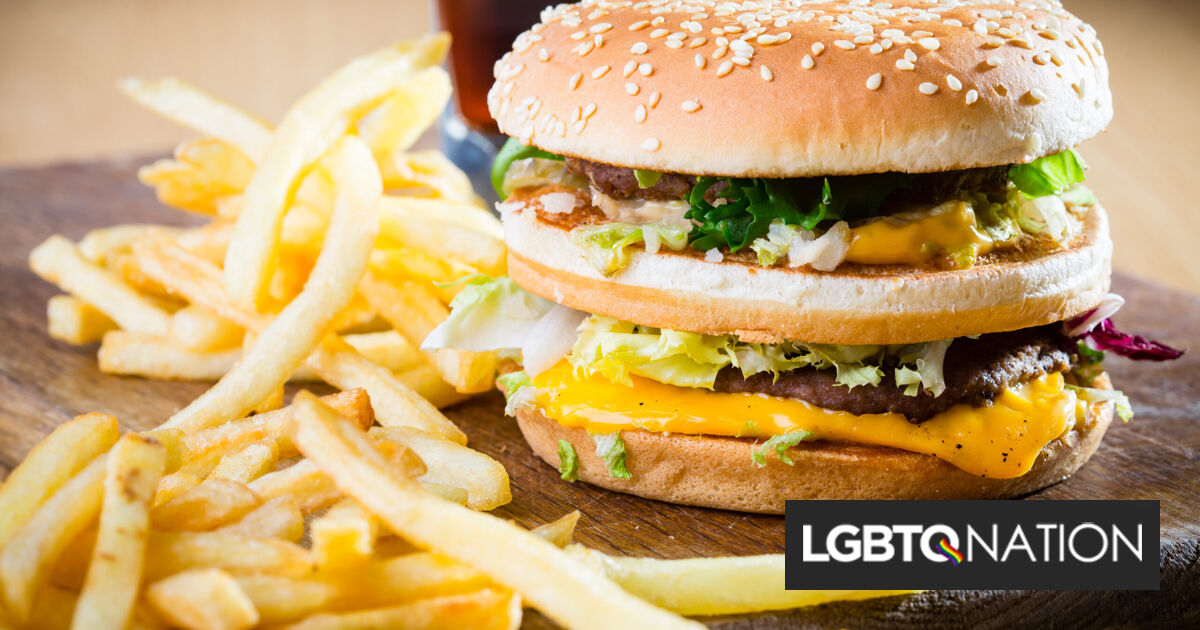 A group of evangelical Christians are now hitting out at the major fast food corporations for being seen as too "liberal" or pro-LGBTQ in their spending or policy decisions.
Both McDonald's and Burger King are being denounced for having perfect ratings from the Human Rights Campaign's (HRC) Corporate Equality Index and supporting "leftist" causes.  Wendy's is praised for supporting anti-abortion organizations, although they also have a perfect rating from HRC and have a "progressive" company culture.
Related: Burger King throws shade at Chick-fil-A with a pro-LGBTQ fried chicken sandwich
2nd Vote is a Christian consumer organization that claims to be the "Conservative Watchdog for Corporate Activism," and they rate companies based on how much they support "traditional Judeo-Christian values" or lean to the left or right.
They consider the Family Research Council (FRC) and American Family Association (AFA), both anti-LGBTQ hate groups, their "allies," along with the Heritage Foundation, an anti-LGBTQ conservative group now employing former Vice President Mike Pence.
2nd Vote has stood against the Equality Act, deeming it as "an unprecedented attack on freedom of expression" that will "force religious organizations to validate every aspect of the LGBT agenda." They recently attacked Kellogg's for their "Together With Pride" cereal.
This week they published a "company contrast," approving Wendy's for Christian consumers but rejecting McDonald's and Burger King.
By their scoring scale, ranging from 1.00 for "liberal" to 5.00 for "conservative," the group ranks Wendy's with a 3.33 score, putting them closer to the "neutral" rank. Burger King has 2.67, still closest to the "neutral" rank, but McDonald's has 1.33, putting them firmly near the "liberal" side of the group's ranks.
In explaining their scores, 2nd Vote retells the story of how Wendy's was founded, saying the brand "got its start as a product of inspiration" based on Christian family values. They then praise the company for recent contributions to organizations and causes that 2nd Vote aligns with.
"Fortunately, a recent update has found that Wendy's philanthropy has taken a positive turn from neutral since last they were scored," 2nd Vote writes.
They cite "donations totaling several hundreds of thousands of dollars to Catholic Charities and other Christian organizations," and the fact that Wendy's has aligned with the group's position on "issues of Life and Basic Freedoms" by supporting causes with "pro-life beliefs that are founded in faith."
However, 2nd Vote calls out the company for maintaining a perfect score on HRC's Corporate Equity Index. "Unfortunately, Wendy's has also earned a score of 100 from the HRC… for having progressive company policies," they write, calling the LGBTQ advocacy group "one of the most prominent opponents to religious liberty protections."
They tell consumers, "This kind of contradiction certainly calls for consumer input, so be sure to let Wendy's know that they still have a ways to go and improvements to make."
In comparison, the group has less than kind opinions on Wendy's biggest opponents in the fast-food industry. "Wendy's primary competition seems to have no issue playing on the liberal side of the fence," 2nd Vote claims.
They denounce Burger King for also having a perfect 100 from the HRC, but they note that "McDonald's is far worse, with various donations and sponsorships with leftist organizations on their record.
"Both should be avoided whenever possible," they conclude.
2nd Vote does not share what research it used to come to its conclusion unless you sign up for a membership, which starts out at $10 a month, but the "detailed RESEARCH" behind the score is only available to members of the Investor's Council, which calls for a membership fee of $1,000 a year.
Despite their support for Christian organizations, 2nd Vote has previously denounced, and since boycotted, Chick-fil-A because the fast food chain announced they would stop donating to anti-LGBTQ causes in 2019, although they subsequently did not.
At the time, 2nd Vote blamed the "LGBTQ-Unicorn" community for their "success" in "intimidating" Christians.
Actual Story on LGBTQ Nation
Author: Juwan J. Holmes