Christian group sues to block law meant to combat online hate speech
Author: John Russell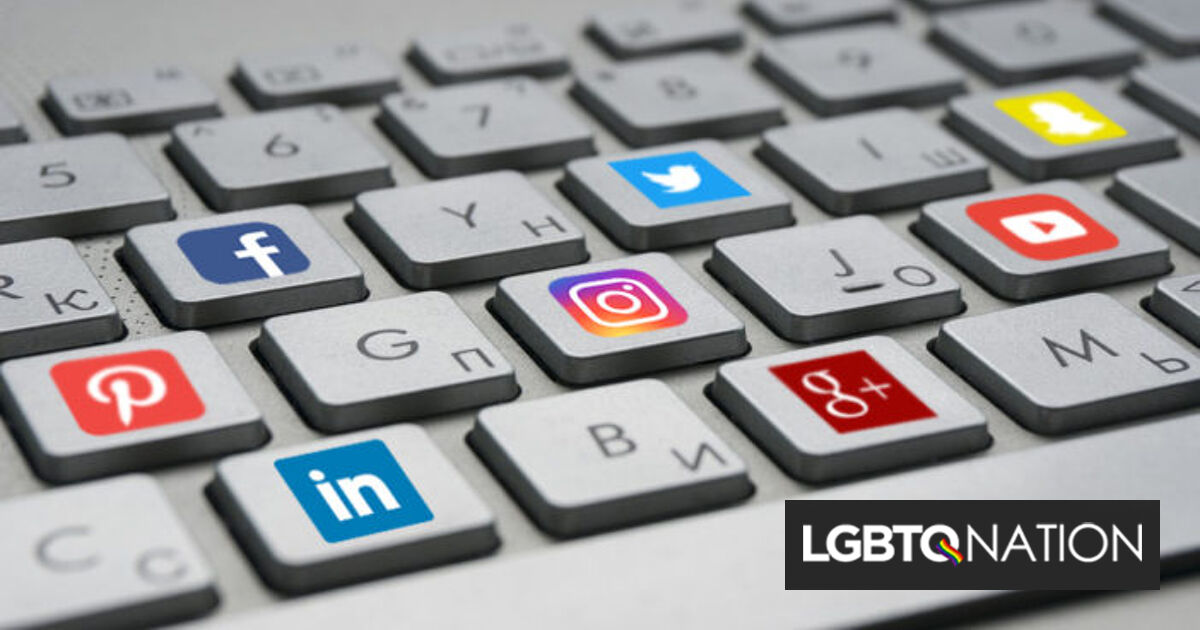 An association of evangelical Christian media outlets is trying to block a California law meant to combat hate speech on social media platforms.
Religion News Service reports that the National Religious Broadcasters (NRB) has joined other conservative websites and media figures in a lawsuit seeking to block California's Assembly Bill 587, claiming that the law represses its members' speech.
Signed into law by Gov. Gavin Newsom (D-CA) last September, A.B. 587 requires social media companies to publish their policies for removing hate speech, disinformation, extremism, harassment, and foreign political interference.
According to the bill's author, California Assemblyman Jesse Gabriel (D), the law includes the world's most stringent transparency requirements for companies like Facebook and Instagram when it comes to the removal of such content, the Associated Press reported last year.
"Social media has created incredible opportunities, but also real and proximate threats to our kids, to vulnerable communities, and to American democracy as we know it," Gabriel said in a September 2022 statement. "This new law will finally pull back the curtain and require tech companies to provide meaningful transparency into how they are shaping our public discourse, as well as the role of social media in promoting hate speech, disinformation, conspiracy theories, and other dangerous content."
Newsome said that his state "will not stand by as social media is weaponized to spread hate and disinformation that threaten our communities and foundational values as a country."
"Californians deserve to know how these platforms are impacting our public discourse, and this action brings much-needed transparency and accountability to the policies that shape the social media content we consume every day," the governor said in a September 13 press release.
Groups like the Anti-Defamation League have called the law a key step to combating hate speech online.
But, as Religion News Service reports, National Religious Broadcasters claims that by having to directly comply with the law, its members, including the owner of Christian social media sites GodTube and TeacherTube, "would become agents of the state for First Amendment suppression."
"In an environment where much religious viewpoint expression is considered 'controversial' speech, NRB is acting to stop the weaponization of new laws against Christian communicators," Troy Miller, NRB's president and chief executive officer, said in a statement.
The NRB reportedly has over 1,400 member organizations. All are required to follow a Code of Ethics that requires members to "refrain from any sexual conduct or lifestyle, such as homosexuality or adultery, which is inconsistent with Scripture, or any promotion of the same." The NRB has lobbied in favor of legislation to prohibit the federal government from taking "discriminatory action" against those who discriminate against LGBTQ+ people.
The group's annual convention attracts anti-LGBTQ activists, right-wing figures, and politicians. Their convention roster has included Alliance Defending Freedom, Family Research Council, Focus on the Family, and the American Family Association — all of which are rabidly anti-LGBTQ+.
Research has indicated that online hate speech has increased dramatically in recent years. A study released in January found that social media posts including hate speech increased by 67 percent between June 2019 and December 2020. Use of anti-LGBTQ+ slurs on Twitter rose from an average of 2,506 times per day to 3,964 times a day following Elon Musk's takeover of the platform last year, according to findings from the Center for Countering Digital Hate, the Anti-Defamation League, and other digital safety groups.
Anti-LGBTQ+ misinformation proliferated online by far-right social media figures like Chaya Raichik, the former real estate agent behind Libs of TikTok, has led to a wave of anti-LGBTQ+ laws in states across the United States.
Raichik's hateful posts pushing the baseless "groomer" narrative have coincided with multiple bomb threats against medical facilities providing gender-affirming care and LGBTQ+ student groups, as well as armed far-right hate groups showing up at drag events. Libs of TikTok was even cited as an inspiration for a pro-Hitler social media post that authorities believe was written by the gunman who opened fire at an outdoor mall in Allen, Texas, earlier this month.
Actual Story on LGBTQ Nation
Author: John Russell