Black trans woman Angel Naira recognized on TDOR as latest victim to anti-trans violence
Author: Juwan J. Holmes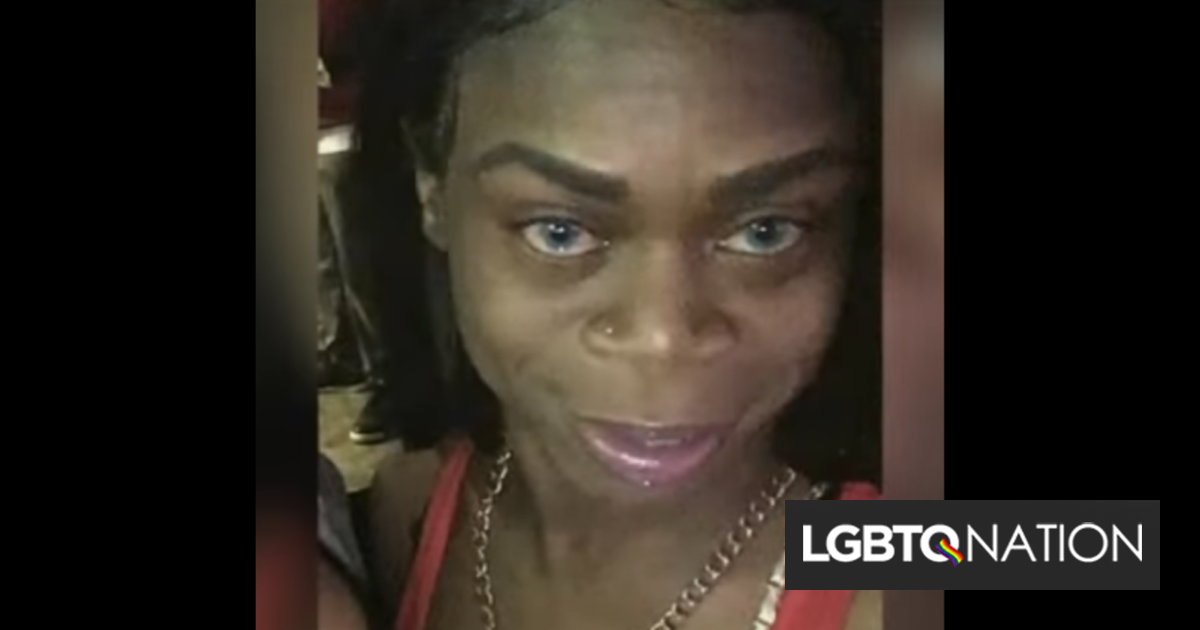 Just before the start of Transgender Day of Remembrance (TDOR) today, the Human Rights Campaign (HRC) announced that yet another trans woman had been violently killed. Angel Naira, a 36-year old Black trans woman from Aliquippa, Pennsylvania was shot to death in her home on November 11, 2021. Naira was deadnamed and misgendered in reports, delaying recognition of her death.
That brings the total of trans and gender non-conforming people killed or victim to a violent death in 2021 — the deadliest year on record for the trans community, according to HRC — to at least 47. That also means that since Asia Jynaé Foster was shot to death on last November 20, at least 53 trans and gender non-conforming people were lost to violence between last year's TDOR and today's.
Related: Black trans woman's "senseless" murder sets record for anti-trans violence in one year
HRC made a statement acknowledging Naira's death yesterday, right before Rep. Ayanna Pressley (D-MA) read the name of 46 other trans and gender non-conforming people on the floor of the House of Representatives.
"It is devastating, but unsurprising that we are remembering yet another bright soul during Trans Week of Awareness and just days before Trans Day of Remembrance," Tori Cooper, Director of Community Engagement for HRC's Transgender Justice Initiative (TJI), said. "The pace of deaths this year has been unrelenting. We've already recorded more cases this year than during the entirety of 2020.
"We must all commit not only to remembering those who have been taken from us, but to dismantling transphobia and improving the material conditions of trans and non-binary people to end this epidemic of violence," she concluded.
Naira was a full-time home health care aide and graduated from Beaver Falls Beauty Academy. Police have only released one four-sentence statement about her death and the pursuant homicide investigation.
Naira's brother, Martell Murray, said that Naira — also known as B — "was a great person and loved everyone. She had a big heart and would do anything for her family and friends."
Murray and others are fundraising for Naira's funeral expenses, and it has received over $3,000 as of this writing. Naira's friends and family have also held vigils in her honor.
According to HRC, Naira is also the fifth person to die from violence against trans and gender non-conforming people this year in Pennsylvania. Chyna Carillo, Jeffrey "JJ" Bright and Jasmine Cannady, and Whispering Wind Bear Spirit.
Earlier today, President Joe Biden issued a statement in recognition of TDOR, calling for action against anti-trans violence and legislation sweeping across the country.
"In spite of our progress strengthening civil rights for LGBTQI+ Americans, too many transgender people still live in fear and face systemic barriers to freedom and equality," he said in part.
The White House also held a vigil honoring the victims to anti-trans violence so far this year.
Anyone with information regarding Naira's death is asked to contact Pennsylvania State Police by calling (727) 773-7400.
Actual Story on LGBTQ Nation
Author: Juwan J. Holmes