Bi lawmaker sues anti-LGBTQ+ group for calling her a "groomer"
Author: Greg Owen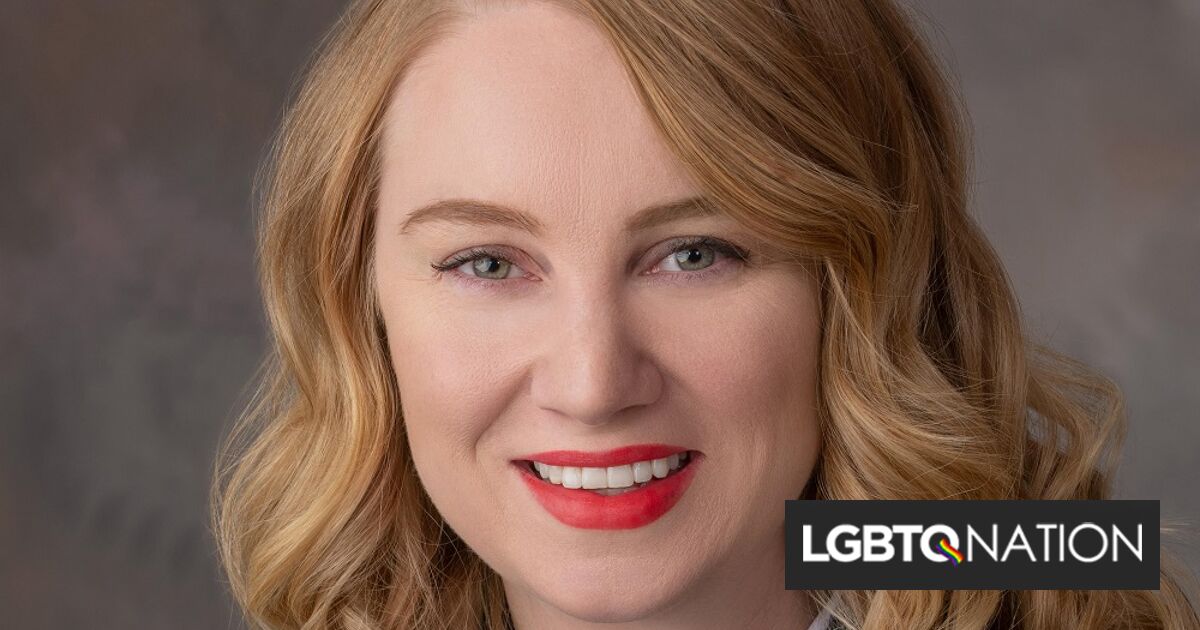 Nebraska State Senator Megan Hunt, one of three lawmakers who ground legislative business in the state to a halt with a months-long filibuster protesting an anti-trans bill, has filed a defamation lawsuit against a far-right lobbying group that accused her of being a "groomer."
"These malicious and false lies about Hunt had vicious consequences," the complaint states, and made her fear for her and her child's physical safety.
The suit is centered on posts tweeted out in March by the Nebraska Freedom Coalition, which called Hunt, the first out bisexual member of Nebraska's legislative assembly, a "groomer," and included childhood photos of her now 13-year-old transgender son. The right-wing organization has been active in formulating anti-LGBTQ+ legislation in the state.
One tweet described Hunt's "skills" as " grooming children, including her own."
The complaint filed in Douglas County District Court on Wednesday documents hundreds of incidents of harassment in the aftermath of the PAC's online accusations.
"After the Coalition's posts accusing Hunt of abusing and grooming her child, she was called a groomer on Twitter no fewer than 231 times. She received 25 phone calls calling her a groomer and/or pedophile, and 34 emails accusing her of the same and often unfit to be a mother. One email suggested that Hunt's genitalia should be cut off and threatened physical harm. Another indicated that she should be publicly executed while another provided her home address and stated her son should be kidnapped."
Hunt shared that her son was transgender during the headline-grabbing filibuster just days before the defamatory tweets.
"What's happening to Senator Hunt is a trend across the country of accusing people of being sexual predators with no basis in fact," Hunt's lawyer Adam Morfeld, a former state senator, told Courthouse News.
"So far, they have gotten away with it with impunity and we are bringing accountability."
The months-long protest, conducted by state Senators Machaela Cavanaugh, Jen Day, and Hunt, was an effort to halt Nebraska's Legislative Bill 574, the so-called "Let Them Grow Act."
The GOP-sponsored bill would have banned minors in the state from receiving gender-affirming care, including puberty blockers and hormone treatment.
Cavanaugh began her one-woman filibuster in late February and was soon joined by Senators Hunt and Day. The protest earned national media coverage as the women spent hundreds of hours on the floor of Nebraska's unicameral legislature expounding on everything from the bill at hand to Cavanaugh's "favorite Girl Scout cookies, Omaha's best doughnuts, and the plot of the animated movie Madagascar."
The effort ended in May, when Republican legislators found enough votes to halt the filibuster with a watered-down version of the gender-affirming care ban — prohibiting surgery but not puberty blockers and hormone treatment — bundled with a 12-week ban on abortion.
Republican Gov. Jim Pillen signed the bill days later.
Actual Story on LGBTQ Nation
Author: Greg Owen