Another anti-trans bill in Arkansas allows people that share bathrooms with trans people to sue
Author: Juwan J. Holmes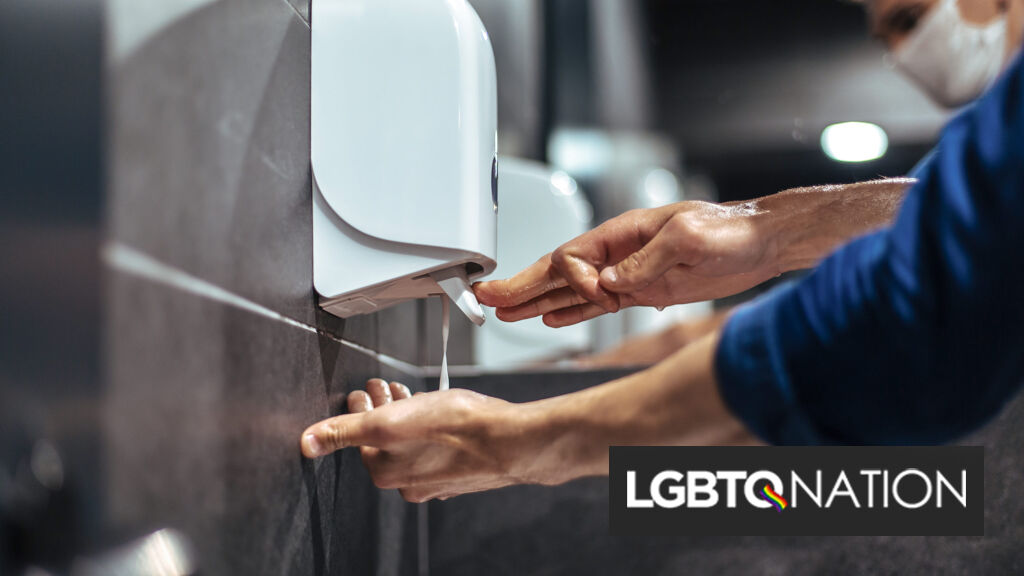 Another bill will be considered in the Arkansas legislature starting this week that will target trans, non-binary and gender non-conforming people. This bill gives a person the right to sue if, while in restrooms at schools, offices, or government-ran facilities, they encounter someone that was assigned to a different sex at birth than them.
House Bill 1883, deemed the "Arkansas Privacy Accommodations Act," was introduced by state Rep. Cindy Crawford (R) and is co-sponsored by Rep. Mary Bentley (R), Rep. Brandt Smith (R), and Sen. Gary Stubblefield (R), who championed other anti-trans proposals through the Arkansas General Assembly.
Related: Angela Stanton-King explodes on Dr. Phil & her trans daughter with disgusting on-camera tirade
The bill is scheduled to go before the State Agencies and Government Affairs committee in the Arkansas House on April 12, tomorrow.
If passed, it would require any entity of the government to "provide a reasonable accommodation… for any reason" to someone who does not want to share a bathroom with someone of a different sex assigned at birth. All they would have to do is submit a written request in advance.
"Reasonable accommodations," according to the bill, include the right to "controlled use" of a restroom or access to a single-occupancy restroom or changing facility. It specifically "does not include access to restroom or changing facility that is designated for use by members of the opposite sex while persons of the opposite sex are present or could be present."
If these "reasonable accommodations" are not met, and the person encounters someone else of the "opposite sex," they have a cause of action against the entity within the state's claims commission and file a lawsuit within two years.
Under the bill's definition, all someone would need to determine another person's sex in the bathroom is "evidence" that they are of a different sex, or were assigned a different sex at birth that is "objectively determined by anatomy and genetics," such as "any government-issued identification document" that they believe "accurately reflects a person's sex."
This is the state's ninth anti-trans legislation proposal, the Arkansas Times reports. Four have already passed into law, and two others are still being considered by the General Assembly.
Bentley is the legislator who introduced another anti-trans proposal last week, which seeks to indemnify educators in state schools or colleges from lawsuits if they choose to deadname or misgender someone. Stubblefield is co-sponsoring this proposal as well.
"This bill is just a first step to help protect our teachers but when we have students in school now that don't identify as a boy or a girl but as a cat, as a furry, we have issues," Bentley said.
Smith was the primary sponsor of the new law that allows medical workers to choose to refuse to serve people if they believe it goes against their religious beliefs. He believed that law "provides a solution and a remedy to protect the rights of medical workers," which he claims they need in order to object from doing certain surgical procedures.
He "vetted" the bill with the Alliance Defending Freedom, an anti-LGBTQ hate group as designated by the Southern Poverty Law Center (SPLC). Stubblefield was the Senate co-sponsor for this proposal as well.
Gov. Asa Hutchinson (R) signed Smith's bill, dubbed the "Medical Ethics and Diversity Act," into law. But he vetoed the last anti-trans legislation that the state legislature sent him, which outlawed any gender-affirming care to trans people, because it is "an example of where restraint is better than overbroad actions that interfere with important relationships in our society."
Both chambers, under a Republican supermajority, easily overrode his veto, as all they need to overturn a veto is a vote in the simple majority from both chambers. That sets the path for the legislature to continue passing anti-trans legislation, even without Hutchinson's support. He already expressed oppositions to Bentley's bill, but it is progressing anyway.
Now, after being attacked by former President Donald Trump (R) and other conservatives, Hutchinson has criticized the legislature for sending him anti-trans proposals, three of which he signed. He is also supposedly denying calls to run for President and making media rounds on national television.
Hutchinson claimed to CNN's Jake Tapper this morning on "State of the Union" that he wants to remind his "wonderful Republican colleagues" that they need to show "compassion in dealing with some of the most difficult issues that parents face, [and] that individuals face."
"Anytime you go against the grain, you're going to get that kind of blowback," he claimed.
the "Arkansas Privacy Accommodations Act," co-sponsored by Reps. #MaryBentley and #BrandtSmith. These ignorant, pathetic excuses for legislators fail to realize that, by trying to avoid having men in women's restrooms, they have created what they don't want.

— Kristofer Eckelhoff (@transvoiceguy) April 7, 2021
HB 1882 by Rep. Cindy Crawford (R-Ft. Smith) would allow lawsuits against public agencies if a restroom is used by a person with a birth sex different from the sex designated for the facility. It's the 9th anti-trans action of the Arkansas legislature. https://t.co/Fk0CXaG84x

— Evelyn Rios Stafford (@everiosstafford) April 7, 2021
Arkansas GOP Gov. Asa Hutchinson on vetoing a bill that would restrict health care for transgender youth: That bill was "too much."

"This interferes with patient care. It interferes with parental decisions on an area that the science is continuing to learn more about." #CNNSOTU pic.twitter.com/2RefL0htHP

— State of the Union (@CNNSotu) April 11, 2021
Actual Story on LGBTQ Nation
Author: Juwan J. Holmes