ACLU sues Idaho for "unprecedented" gender-affirming care ban
Author: Molly Sprayregen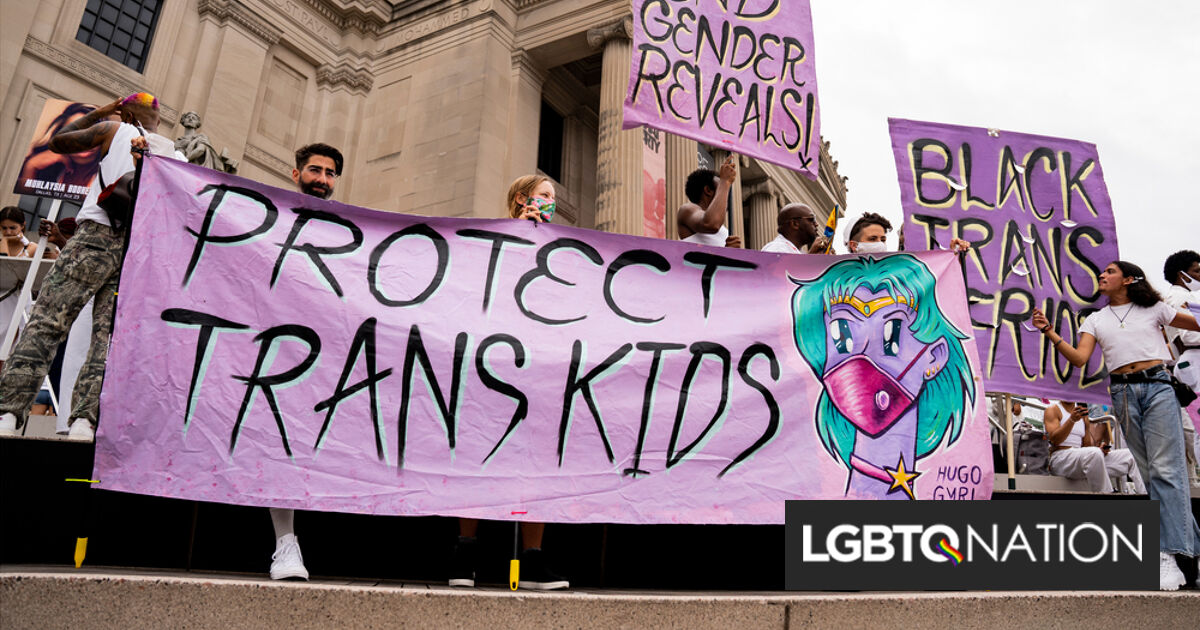 The American Civil Liberties Union (ACLU) has filed a lawsuit challenging Idaho's gender-affirming care ban for transgender youth.
The organization is suing alongside other groups and law firms on behalf of two families who believe the law violates the U.S. Constitution. It is the eighth lawsuit filed by the ACLU and its affiliates against trans health care bans, according to the Los Angeles Blade. Lawsuits have also been filed in Arkansas, Nebraska, Montana, Oklahoma, Indiana, Tennessee, and Kentucky.
"This law is a dangerous intrusion upon the rights and lives of Idaho families," said Amy Dundon, a Legislative Strategist with the ACLU of Idaho. "Our state should be a safe place to raise every child, including transgender youth, and HB 71 threatens to deny them the safety and dignity they deserve. We welcome this opportunity to defend the transgender youth of Idaho and their families from this discriminatory political attack and we won't stop defending them until each one has all the care and support they need to thrive."
The lawsuit calls the legislation "an unprecedented intrusion into families' fundamental autonomy" and says it "preempts Idaho parents' (and doctors') judgment about what is best for their own children."
One of the anonymous plaintiffs, a 16-year-old trans girl, said it has been a "long journey" to living as her true self.
"My medical care has been an important part of that journey," she said. "My family, my doctors, and I have worked together to make decisions about my medical care, and it's shocking to have politicians take those decisions away from us. Trans people like myself deserve the same chance at safety and liberty as everyone else, but this law specifically targets us and our health care for no good reason. I'm 16 – I should be hanging out with my friends and planning my future instead of fighting my State for the health care I need."
Idaho Gov. Brad Little (R) signed H.B. 71 in early April. It is considered one of the nation's most punitive bans on gender-affirming care for trans youth. The bill made providing such care to a trans person under the age of 18 a felony with a maximum sentence of 10 years in prison.
Only one other state, Alabama, has made it a felony to provide gender-affirming care. The 11 other states that ban such care have imposed administrative penalties like the loss of a healthcare provider's medical license.
The Idaho bill bans gender-affirming surgery from being performed on trans minors, though such surgeries aren't performed on minors. The bill also bans doctors from prescribing puberty blockers and hormone replacement therapy to people under the age of 18.
Puberty blockers are reversible, life-saving medications that delay the permanent effects of puberty so that young people and their families have more time to understand their identities. Puberty blockers don't work if they're taken years after the onset of puberty.
"We are determined to protect the transgender youth of Idaho, their families, and their medical providers from this unjust and dangerous attack on their rights and lives," said Li Nowlin-Sohl, a Senior Staff Attorney at the LGBTQ & HIV Project with the ACLU. "This health care is supported by every major medical organization in the U.S. and is critical for the futures of transgender youth across the state. We will not rest until this unconstitutional law is struck down."
Actual Story on LGBTQ Nation
Author: Molly Sprayregen