A teenager beat a man so badly the victim didn't want to be gay. The judge set him free.
Author: Juwan J. Holmes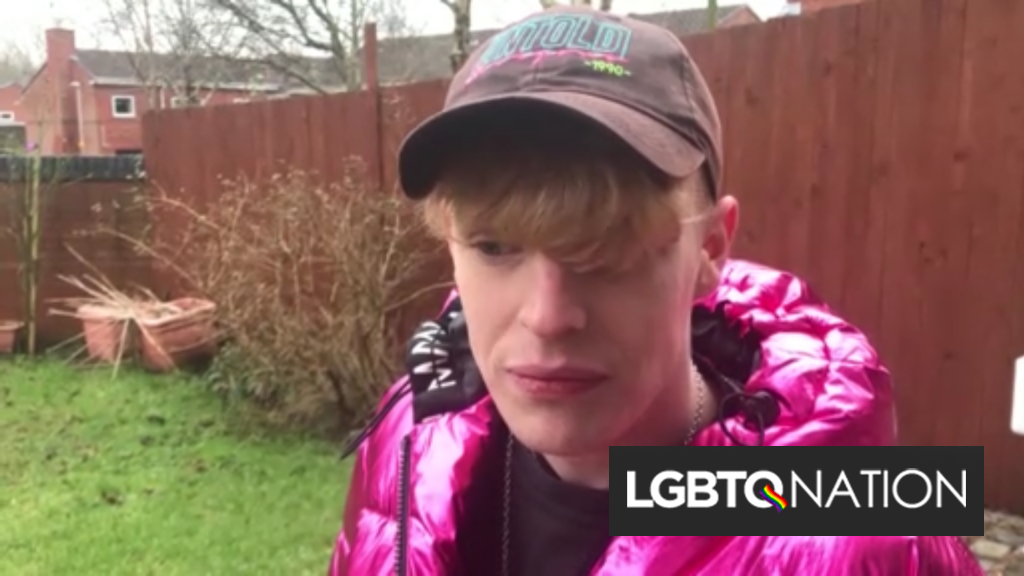 A gay man in the United Kingdom was beaten by a homophobic crew, and the attack — the second he had gotten that year — made him wonder if he "wanted to go down the path of being gay."
This week, a court let one of the admitted assailants off the hook, giving him a suspended sentence and a fine, and sending him home.
Related: Cops fine gay couple because they couldn't believe two men could be in a relationship
Ryan Turner had left work one late evening in 2019 and spent the night out with friends.
"At around 6am they ended up at McDonalds on Friargate and noticed the group who shouted, amongst other things: 'Gay is wrong' and 'You all need to die'," a prosecutor would later explain in court.
Turner's friend responded in defense, and even got face-to-face with one of the hecklers. Turner went to pull his friend away — and that's when he got punched in the face by Brandon Forrester, who had turned 18 that night. Forrester pummeled Turner and knocked him unconscious.
Turner suffered severe facial bruising and swelling from the attack. "I have seen the photograph taken and they show horrendous facial injuries," the sentencing judge stated.
Still, after nearly two years of court proceedings, Forrester was sent home by the judge. "What a way to spend your birthday – you clearly drunk far too much and you became involved in this horrendous attack," Judge David Potter told Forrester during his sentencing.
Forrester never denied attacking or physically harming Turner. In fact, Forrester's defense spent the majority of the proceedings contesting the prosecution's contention that the attack was a hate crime. The case had to go to an outside magistrate that ruled that it did, in fact, qualify for a hate crime charge.
Potter imposed a nine-month youth detention term for the now 19-year-old, but suspended it for 18 months, by which time Forrester will be 21. He also ordered him to undertake community service, pay for fees, and foot the bill for the court costs as well.
"He has tried his best to demonstrate to the court lessons have been learned by him… he has returned home to live with his mother and has been pretty much in full time employment," Potter's defending attorney Beverly Hackett argued.
"I still don't know how to feel," Turner stated, "I really thought he wouldn't have walked free from court."
Turner, a drag artist, has been out since he was 16. He described having a supportive family and friend group, and described not having a persistent issue with his identity until incidents like these started happening to him.
Despite the disappointing conclusion, Turner is optimistically ready to put the attack behind him.
"I must have spent two months drinking every night, not sleeping, questioning if I wanted to be here and if I wanted to go down the path of being gay," Turner said in a video shared by the Lancashire Post. "Usually I would shrug things off. But the year this happened was the second time I had been physically attacked."
"Part of me feels like everything I have been through for the last 18 months is for nothing, but then if my story helps someone else then it was worth it."
Actual Story on LGBTQ Nation
Author: Juwan J. Holmes