A gay asylum seeker sold his kidney to escape persecution. He still faces deportation.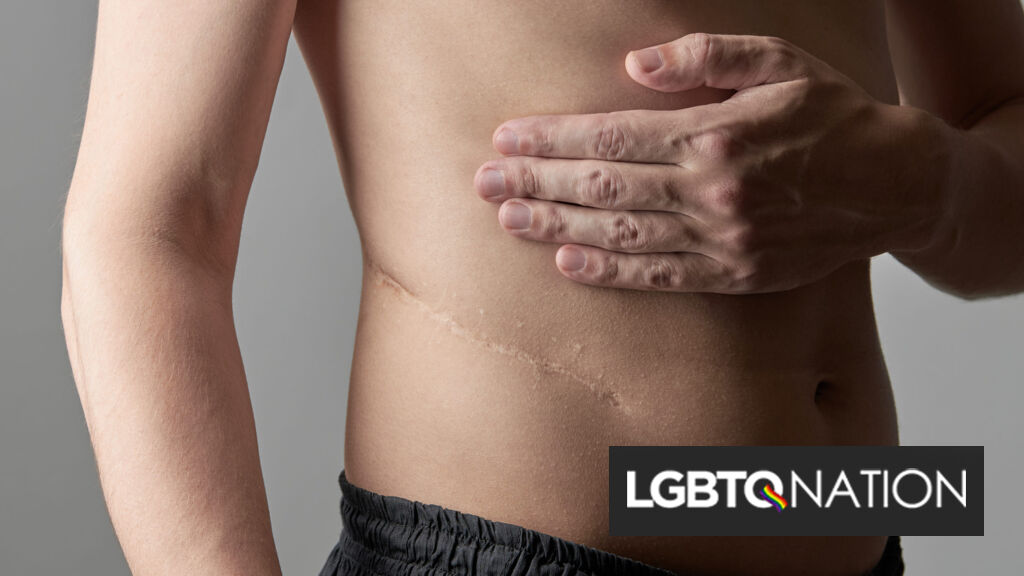 A man feared for his life so much that he sold his kidney to escape his native Pakistan, a court ruling in his favor revealed.
According to the unveiled documents, the man — only identified as AR — had been arrested for engaging in sexual intercourse with another man in 2003. He decided to leave Pakistan as soon as possible, so he made the sacrifice to pay for a flight to the United Kingdom, which he took in 2004. He stayed in Scotland ever since.
Related: Two men receive 77 lashes in public as punishment for having sex with each other

After initially having a one-year work visa permissing him to enter Glasgow, he made a legal application to stay first in 2010, then filed for asylum in 2013.
He sought safe haven in the UK "on the ground that he was homosexual and that he would face a real risk of persecution in Pakistan were he to be returned," the courts determined.
Still, AR was ordered to leave the country in 2019 by order of the First Tier Tribunal Immigration and Asylum Chamber, and the Upper Tribunal for Scotland did not want to hear the appeal. The case then reached Courts of Session, the superior court of Scotland.
In an opinion issued on January 27, Lord Doherty ruled in favor of AR, requesting that the Upper Tribunal reconsider his petition seeking asylum, after they refused to in favor of upholding the Home Office's determination.
"The Upper Tribunal's decision should be reduced. It will then be for the UT to consider afresh the application for permission," Lord Doherty wrote. He made his decision after reviewing evidentiary testimony of the tribulations LGBTQ people face in Pakistan.
Lord Doherty reviewed the evidence to AR's asylum claim, which "now has a very long history," he wrote. He heard testimony through a translator that AR "was charged by the police with having unnatural carnal relations after he and an 18 year old man… were seen by police having sex in a field."
Afterward, AR alleges that he was beaten in a police station and was criminally charged for the acts, and only escaped custody when a policeman was bribed by a friend of AR. He returned home, but was disowned by his family once his "crime" was documented in a Pakistani newspaper and he was left with nowhere to go.
From there, he had to sell his kidney to travel somewhere where he could safely settle. He had to rearrange travel multiple times due to fear of being discovered by police, he testified.
Lord Doherty found that LGBTQ people engaging in sex can lead to life imprisonment throughout the entire country and, in some parts of Pakistan, death by stoning. According to the Human Rights Watch, Pakistan's laws put LGBTQ people "at risk of police abuse, and other violence and discrimination."
Despite that and the evidence submitted on AR's behalf, multiple tribunals ruled against him. Lord Doherty determined that "the assessment of the evidence was arguably defective, largely because of the two arguable errors of law" committed by lower courts, such as not reviewing the petitions for a period due to an "administrative error."
Thus, Lord Doherty reversed the lower courts' decisions and remanded the case for reconsideration.
Actual Story on LGBTQ Nation
Author: Juwan J. Holmes