13-year-old trans teen dies by suicide after relentless school bullying
Author: Daniel Villarreal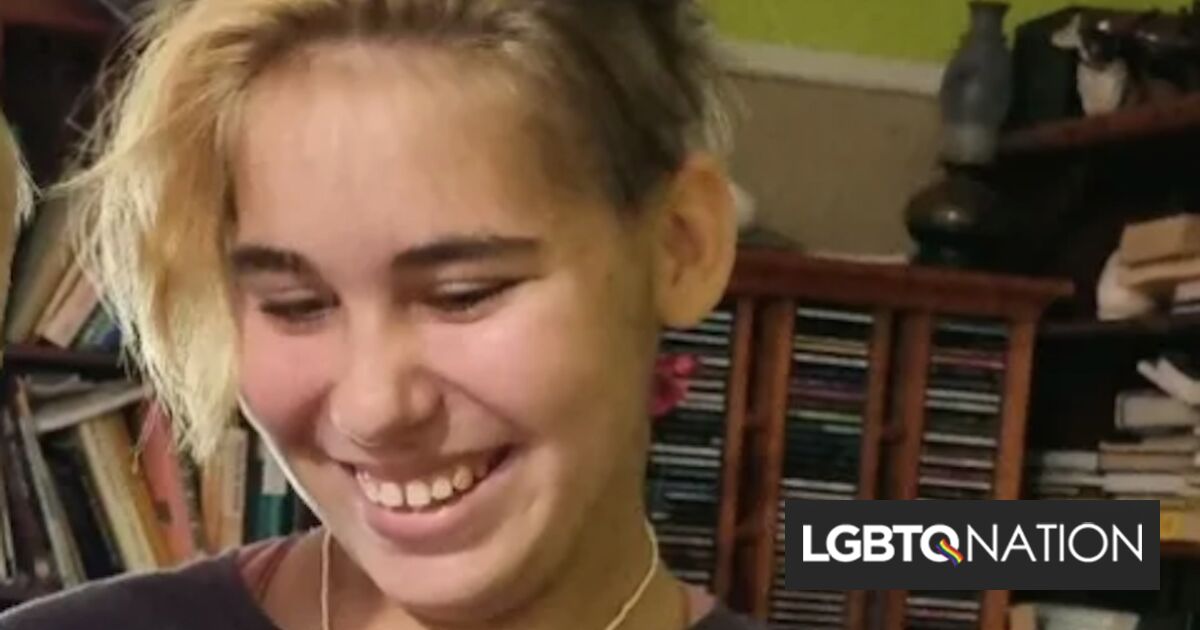 A 13-year-old transgender boy named Onyx John died by suicide after allegedly being bullied by classmates for using he/him pronouns.
John attended Beaudesert State High School in the Australian state of Queensland and was attacked by a group of girls in the school bathroom last August, his sister Ivy Lambert said. Classmates also made fake social media accounts in his name, which were then used to harass other students, she added.
"The kids at school wouldn't accept it," Lambert told Daily Mail Australia. "The students would taunt him in front of everyone. It got so bad he would be shaking if he was forced to go to school. We were lucky if he went to school twice a week."
John reported posted TikTok videos before his suicide that showed drawings of a body with self-harm injuries and a note saying that his body resembled them, the aforementioned publication reported.
His family said they had tried to admit the young teen to the local Logan Hospital for suicidal ideation six times in the past, including three weeks before his death.
The Queensland Department of Education promised to investigate the bullying claims. However, Lambert said that the school has been unsupportive, refusing to even discuss John's death with other students.
However, school principal Grant Stephensen reportedly sent a letter to John's family a few days after his death which began, "Please know that your family is in our thoughts at this time." The letter said that the school had made trained professional staff available for students who wanted to discuss their thoughts and feelings about John's death.
Lambert began a Change.org petition demanding better anti-bullying measures and mental health support for school students. She plans on forwarding the petition to the local schools, the local board of education, Parliament members, and other government members.
"[He] was a talented artist and a huge animal enthusiast," Lambert wrote of her brother. "They loved doing the cattle shows at school and just spending time with the animals…. Their eyes shone a golden brown, you could just feel the kindness radiating out. One day, that light started to dim [as] the bullies had started to chip away at their soul."
"Mum tried so hard to help them through their struggles," Lambert wrote on a GoFundMe campaign to cover John's funeral costs. "Numerous counseling appointments, doctors appointments, calling the school constantly. But my beautiful sibling couldn't handle the constant harassment and hatred."
The GoFundMe raised $4,900 by Friday morning, well over its initial $2,000 goal.
A May 2023 study from The Trevor Project, an LGBTQ+ youth anti-suicide organization, found that only 38% of LGBTQ+ youth considered their school a safe space, and 53% of LGBTQ+ students had been verbally harassed because of their queer identities. Additionally, transgender youth reported higher rates of suicidal ideation than their cisgender peers and experienced rates of anxiety and depression that were, on average, 18.5% higher than their cisgender peers.
If you or someone you know is struggling or in crisis, help is available. Call or text 988 or chat at 988lifeline.org. The Trans Lifeline (1-877-565-8860) is staffed by trans people and will not contact law enforcement. The Trevor Project provides a safe, judgment-free place to talk for youth via chat, text (678-678), or phone (1-866-488-7386). Help is available at all three resources in English and Spanish.
Actual Story on LGBTQ Nation
Author: Daniel Villarreal