11-year-old girl loses federal court challenge against state's trans sports ban
Author: Greg Owen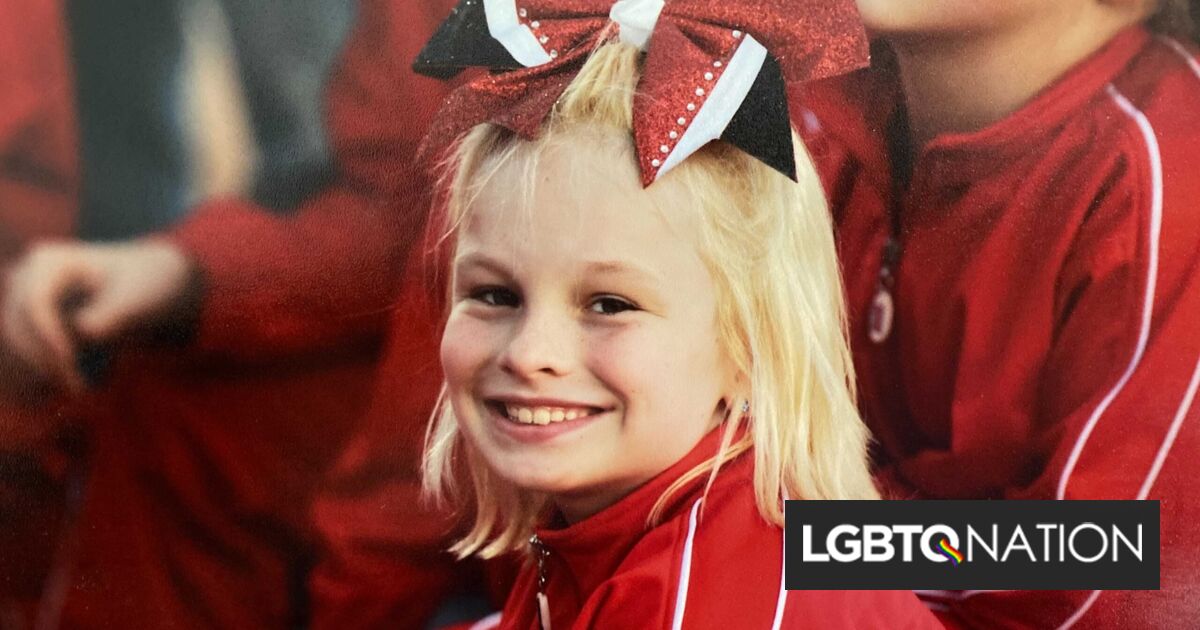 A judge in the Southern District of West Virginia has upheld that state's ban on transgender girls participating in school sports.
Judge Joseph R. Goodwin upheld H.B. 3293, known by proponents as the "Save Women's Sports Bill," a year and a half after issuing a temporary injunction of the law.
In June 2021, 11-year-old Becky Pepper-Jackson and the ACLU of West Virginia sued the state's Department of Education, saying H.B. 3293, passed the previous April, violates both the Constitution and Title IX, the federal law that bans discrimination in education on the basis of sex. Pepper-Jackson had been denied the opportunity to run with the girls' cross-country team at her middle school.
The U.S. Departments of Justice and Education filed a joint brief in support of the plaintiff, the Biden administration's first such action addressing the wave of anti-trans legislation in 2021.
At the time, Goodwin said Pepper-Jackson had a good chance of winning her case and rejected the state's argument that H.B. 3293 doesn't discriminate against trans girls because it treats all people assigned male at birth in the same manner.
Pepper-Jackson, Goodwin wrote then, "has lived as a girl for years. She has competed on the all-girls cheerleading team at her school. She changed her name to a name more commonly associated with girls. And of the girls at her middle school, B.P.J. is the only girl who will be prevented from participating in school-sponsored athletics. Here, there is an inescapable conclusion that [the law] discriminates on the basis of transgender status."
Not issuing an injunction, Goodwin wrote, would result in "irreparable harm."
The judge's ruling Thursday reversed course.
"I recognize that being transgender is natural and is not a choice," Goodwin wrote in his decision. "But one's sex is also natural, and it dictates physical characteristics that are relevant to athletics."
"The record does make clear that, in passing this law, the legislature intended to prevent transgender girls from playing on girls' sports teams," Goodwin wrote. "But acting to prevent transgender girls, along with all other biological males, from playing on girls' teams is not unconstitutional if the classification is substantially related to an important government interest."
"The legislature's definition of 'girl' as being based on 'biological sex' is substantially related to the important government interest of providing equal athletic opportunities for females," Goodwin determined.
The ban applies to middle and high schools, as well as colleges in the state. The ACLU said it was reviewing the decision.
West Virginia's Attorney General Patrick Morrisey (R) praised the ruling. "This is not only about simple biology, but fairness for women's sports, plain and simple," Morrissey said in a statement. "Opportunities for girls and women on the field are precious and we must safeguard that future."
There are "inherent physical differences" between females and males, Goodwin noted in his ruling, and despite Pepper-Jackson taking puberty-blocking medications, other transgender girls may not have access to those therapies or may begin gender-affirming care after puberty.
"While some females may be able to outperform some males, it is generally accepted that, on average, males outperform females athletically because of inherent physical differences between the sexes," Goodwin wrote. "This is not an overbroad generalization, but rather a general principle that realistically reflects the average physical differences between the sexes."
According to West Virginia's Secondary School Activities Commission, which oversees the state's scholastic sports programs, it had not received any complaints about transgender athletes participating in girls' sports prior to the Save the Women's Sports Bill's passage.
Actual Story on LGBTQ Nation
Author: Greg Owen